You need to buy lots of essential equipment to start playing tennis, such as a tennis racquet, tennis shoes, a tennis ball, and a net. However, the most important equipment among all these is the tennis racquet. A tennis racket affects your game the most than anything else. So, this whole topic is about tennis rackets and tennis racket size.
Regardless of your skill level, the right tennis racket can impact your game. While selecting the tennis racquet, you have to consider many things, such as racket size, head size, string pattern, grip size, comfort, weight, etc. In this post, our focus will be the size of tennis racket. Moreover, this article will help you choose the right size of tennis racket for your kids.
Why Tennis Racket Size Matters?
You need to choose the right size of tennis racket according to your level of play. For example, if you are looking for a tennis racket for kids, you need a lightweight and short racquet. Similarly, you'll check these features in intermediate and advanced tennis racquets.
A right-sized racket allows you to hit more balls over the net. Moreover, when you have the right racket in hand, you'll enjoy your game. More importantly, you enjoy playing. When you play more, your game automatically gets improved.
On the other hand, when the racquet size is bigger, and you're just starting, it will not help you, and you'll give up quickly. This is why the size of a tennis racquet matters a lot.
Long tennis racquets provide many benefits, such as more power, higher swing, more reach. They have a drawback as well because they offer less control. Shorter tennis racquets are easier to handle. They provide more control.
Tennis Racquet Size by Age
As mentioned at start, tennis racquet sizes depends on your height, age, and skill level. So, we have shared different tennis racket sizes according to age. The following information can help you choose the right tennis racquet size for your kids.
Size of Tennis Racquet for 14 Years Old
As mentioned earlier, you need to buy a tennis racket according to age and skill level. Moreover, you'll have to consider your height when selecting the size of a tennis racket. The length of a tennis racket size for 14 years old should be between 27 to 27.25 inches. 14 years old players must look for an adult tennis racquet.
Tennis Racquet Size for 13 Years Old
Tennis racket size requirements for 13 years old are the same as for 14 years old. So, 13 years old kids can purchase tennis rackets having a length of 27 to 27.25-inch.
As the racquet sizes vary according to age, so the tennis racket sizes for kids according to age are given below:
Remember, you'll have to consider the height of your kids as well, along with the length of a tennis racket.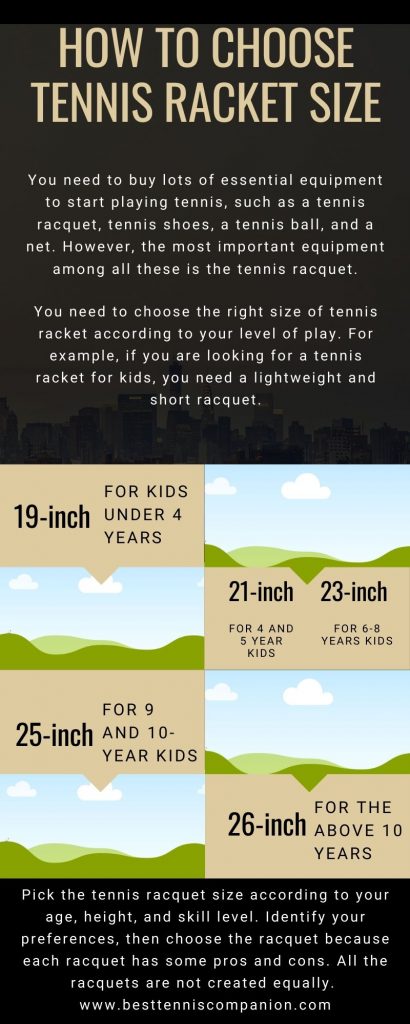 What Size Tennis Racket Do I Need?
Many people want to know the answer to this question, but there is no exact answer. As mentioned at the start, tennis racket sizes vary according to age. Adult tennis racquets are mostly 27-inches long. However, some adult racquets are extra long, and they can go up to 29-inches.
The length of the tennis racket will increase with the age and height of the players. Kids can use tennis racquets with sizes ranging from 19 to 26-inches. For adults, rackets more than 26-inch lengths are recommended. So, first of all, you need to identify the best tennis racquet according to your age. After that, you'll consider other features.
What Is the Best Tennis Racquet Size for Beginners?
We are only talking about the racket size and not discussing head size, weight, and balance. For beginners, the best tennis racket size is 27-inches.
If you want to know how to choose tennis racket for beginner, you can read our guide about Best Tennis Racquets for Beginners.
Best Tennis Racquet Size for Junior Players
For juniors, the best size is 21-26 inches. However, for kids, the recommended size should be between 19-25 inches. A detail of sizes is given above.
To know more about Junior tennis racquets, read this guide Top 10 Junior Tennis Racquet.
What Is the Best Tennis Racket Size for Adult Players?
Adult players can use a tennis racquet of 27 or above 27-inch. Moreover, they can also use 29-inch rackets. There is no restriction about the length of the racket. When you look for control, then 27-inch is enough. When you look for more reach and swing, then you can go with a 29-inch racket. There is no specific size.
Summary
What is the ideal size of a tennis racquet? It's the most debatable question. Unfortunately, there is no specific answer to this question. The perfect tennis racket size depends on different factors, such as age, height, and skill level. We have covered it in detail.
We have covered different sizes for different age groups. So, pick the tennis racquet size according to your age, height, and skill level. Identify your preferences, then choose the racquet because each racquet has some pros and cons. All the racquets are not created equally.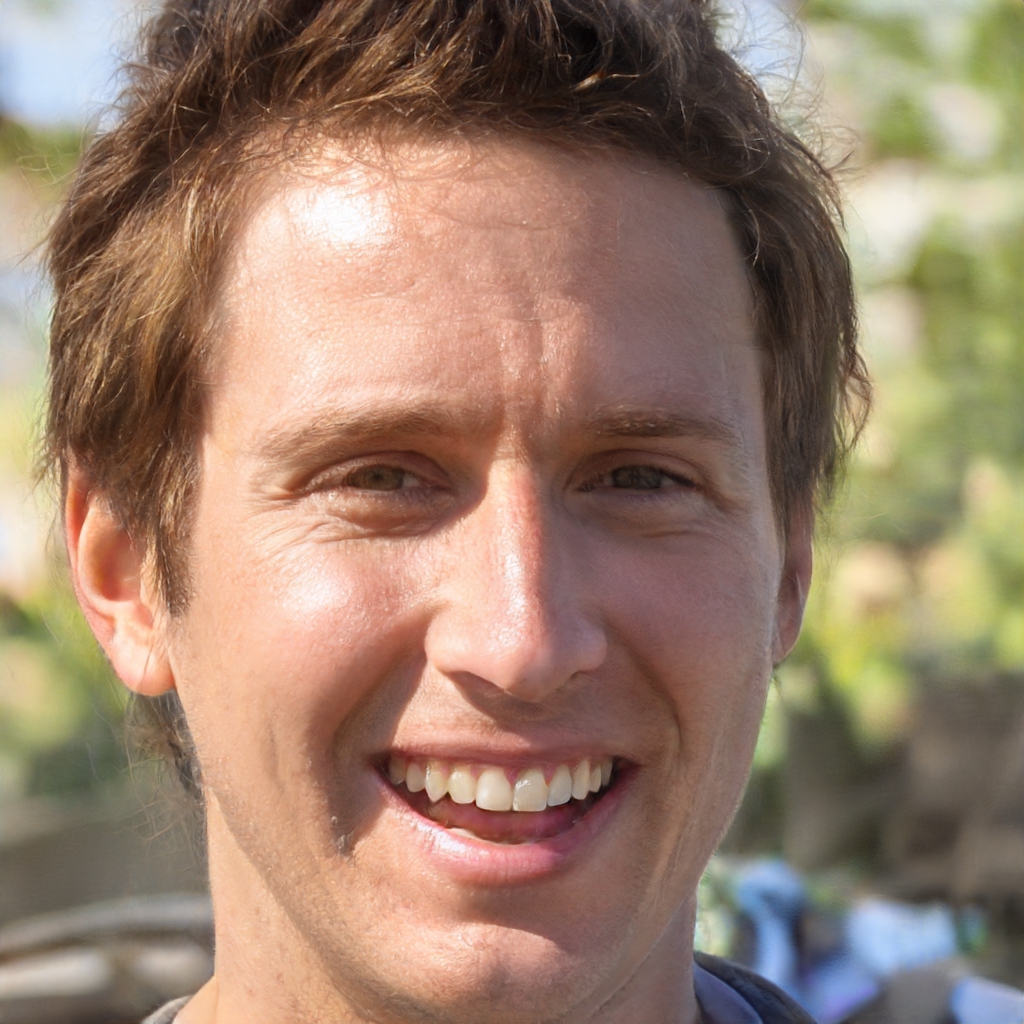 I am 27 years old and playing tennis since the age of 15. I am passionate about tennis and love to write about tennis and tennis products whenever possible. I regularly play tennis and love to review tennis products.