When you're searching for a new racquet, one thing that you have to check along with other factors is tennis racquet stiffness. Now the question is can it impact the performance of a tennis racquet? In this article, we'll discuss some useful information related to racket stiffness.
What Is Meant by Stiffness in a Tennis Racquet?
How much a racquet bends after making contact with a tennis ball is called tennis racquet stiffness. When the racquet is more flexible, the stiffness rating will be low. It is denoted by RA and quoted as a number. Racket stiffness is usually between 50 and 80.
Higher RA indicates that racquets are stiffer, and on the other hand, lower RA is an indicator of more flexibility. In simple words, a racquet with a stiffness rating of 50 will bend more as compared to a racquet with a stiffness rating of 70 or 80, but their other specs like head size and weight must be identical.
How to Measure Tennis Racquet Stiffness?
Babolat Racquet Diagnostic Center is used for measuring racquet stiffness. It's the most trusted machine, and there are some other machines from Gamma and Prince as well. This machine can measure weight, stiffness, swing weight, and balance.
Average club players can't access these machines because they are expensive. As a player, you can only rely on the rating provided by the manufacturers. This machine gets a rating by applying force on the frame's hoop, and the racquet is locked in at the handle.
This force results in flexing the frame slightly, and the machine records the measurement. Intermediate and advanced players use racquets with stiffness ratings between 50 and 70, but it can also go down to 40.
How RDC machine work? For this, watch this video.
Methods for Measuring Tennis Racquet Stiffness
The method used by Wilson for measuring racket stiffness is called Stiffness Index (SI). They provide numbers in mm. Wilson Clash Tour has the most flexible frame, and it has an SI of 11.2 mm. Moreover, they claim that it is 115% more flexible than the leading racquet available in the market. Remember, we don't know about the other leading racket.
This method is more realistic and gives a more accurate rating. It's just a figure, and the companies don't even mention it on most of their products, so it's almost impossible to compare their racquets in terms of stiffness rating.
Is It Possible to Measure Stiffness at Home?
Yes, you can measure it by laying it flat against the surface and press down to check flex. You can compare it when you have more than one racquet. Moreover, this reading won't be as accurate as it should be. This reading will be in millimeters, so there is a possibility that you might not measure it right.
Does Racquet Stiffness Impact Performance?
Racket stiffness impacts the performance of a racquet in three areas, such as:
Power
Control
Comfort
We'll discuss all these points in detail.
Power
The stiffness is directly proportional to energy transfer. Moreover, when the racquet makes contact with the ball, the tennis racquet frame bends. When the racquet is more flexible, it will bend more and absorb more energy. On the other hand, stiffer frames have less flexes, and they keep more energy in the ball. As a result, you can generate more power in shots. So, stiffer frames are useful for generating power in the shots.
Control
This factor varies from player to player, and more flexible racquets offer more control as they have less power potential. The control factor in tennis comes with the player's skill level and technique. As mentioned earlier, a stiffer racquet provides a more consistent hitting experience, and the margin of error is higher.
Additionally, the stiffer racquets show more stability when they contact with the ball. This stability results in better shot quality and leads to higher control. On the other hand, more flexible racquets provide less pace and depth in the shots.
Furthermore, stiff racquets provide a lively feel because of increased power. In contrast, flexible frames offer a plush feel. Above all, tennis racquets strings play a crucial role in providing comfort and feel.
Comfort
When you don't feel comfortable, you end up getting injured. Flexible racquets absorb more shock and feel well in the hands; therefore, they're considered more arm-friendly racquets. In contrast, stiffer frames pass more vibrations to the arms and can contribute to elbow problems. Therefore, senior players with tennis elbow problems choose flexible frames and compromise power.
Here one thing is worth mentioning that stiffer racquets produce vibrations that last for a short time. In contrast, flexible racquets have more vibrations, and they last for more time. Based on this argument, it can be said that stiffer racquets are arm-friendly because vibrations aren't too much and end quickly.
Stringbed tension also plays a crucial role in increasing or decreasing tension. So, you have to consider other factors as well, along with stiffness rating, and ensure that you choose one that feels comfortable in the hands.
Should I Choose Flexible or Stiff Tennis Racquet?
If you have fast swing speed and don't need much help from your racquet to generate pace, you can go with flexible racquets. If you have slower swing speeds and can't hit the ball cleanly, go with a stiffer frame because it will help generate power in the shots. Again, if you have arm problems or facing elbow issues, go with flexible frames.
Is There Any Chance of Suffering from Tennis Elbow by Using Stiff Racquets?
Many people want to know the answer to this question. Yes, stiffer racquets increase the risk of tennis elbow, but it's not the only factor contributing to injury. The combination of lightweight and stiff racquet can cause damage. In contrast, if racquets are heavy and less stiff, they can also contribute to injury. So, you have to keep an eye on other factors as well, along with stiffness.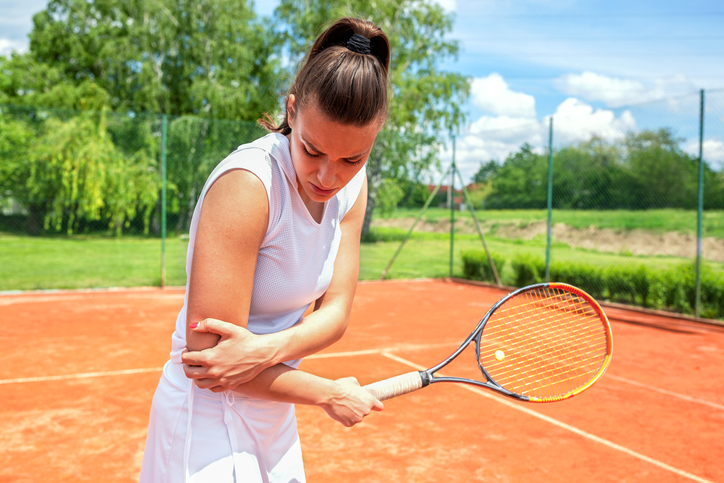 | | |
| --- | --- |
| RA Rating | Category |
| 70 and above | Stiff |
| 65 to 69 | Medium, |
| 64 and below | Flexible |
Can We Trust RA Rating?
It shouldn't be your concern that how stiffness rating is measured. Just take it as a point of comparison when selecting the racquet. RA rating only gives you an idea of tennis racquets' stiffness or flexibility and ensures that all other specs are similar.
There is an issue with the consistency of this rating because all the manufacturers don't measure it with Babolat RDC Machine. The stiffness rating of strung racquets drops by 5 to 6 points. So, we can say that RA gives a good idea of rating, but it doesn't tell the exact picture. See the specs to check whether the frame is suitable for you or not.
Examples of Stiff Tennis Racquets
Examples of Flexible Tennis Racquets
Final Words
Like other factors, frame stiffness can impact the tennis racquets' performance. It's not as important as the other factors are, but you can't ignore tennis racquet stiffness. You must have to consider it if you're struggling to find power and control in your shots. The best way is to test the racquet in the court to see how it performs. If you're new to tennis and looking for a new tennis racquet, read our guide.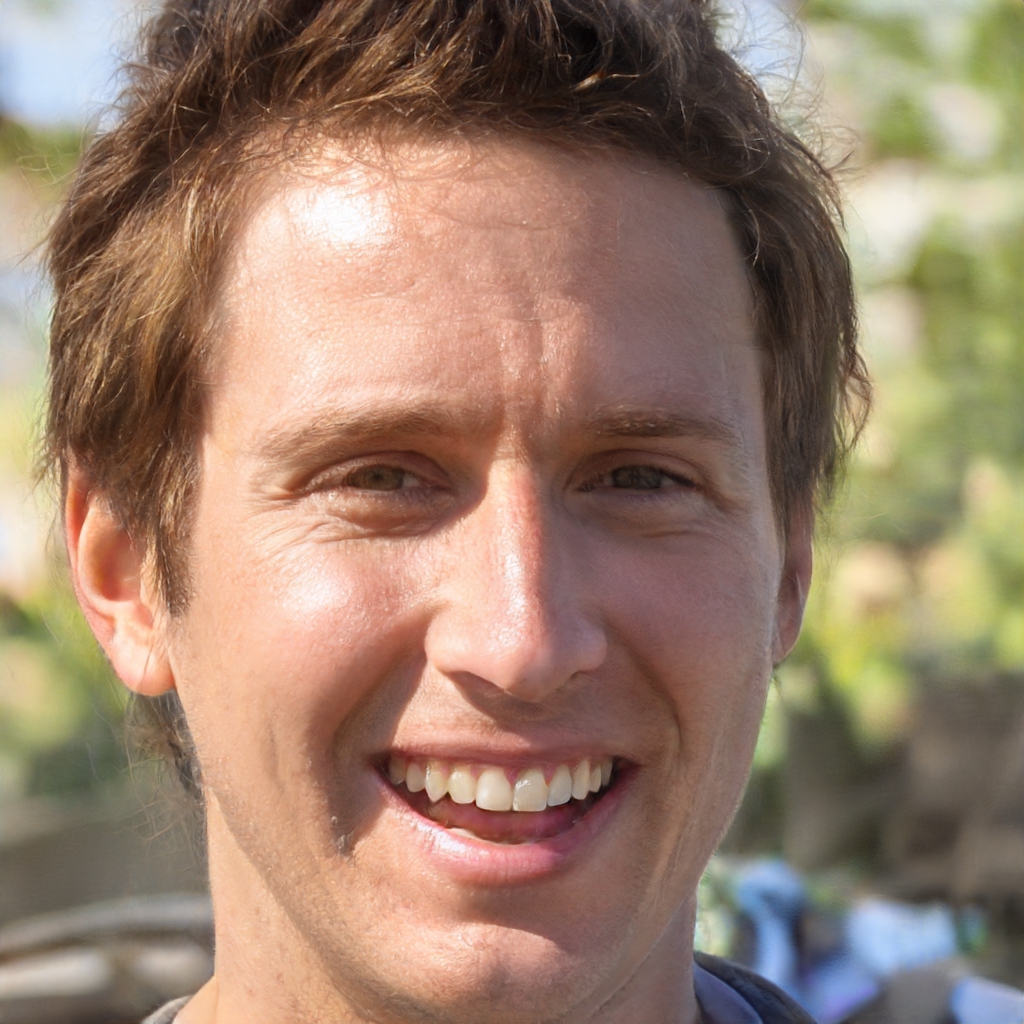 I am 27 years old and playing tennis since the age of 15. I am passionate about tennis and love to write about tennis and tennis products whenever possible. I regularly play tennis and love to review tennis products.